Photos & Videos
Disclaimer
All riders and participants of the Farmers Bloodhounds should be aware that photographs and video footage may be displayed on this website. The Farmers Bloodhounds accept no responsibility for the images of people depicted nor will seek permission from those displayed on this website or on any other publication connected to it.
Photographs from the last 9 seasons are available to see upon request by emailing me Paul Buddin at [email protected]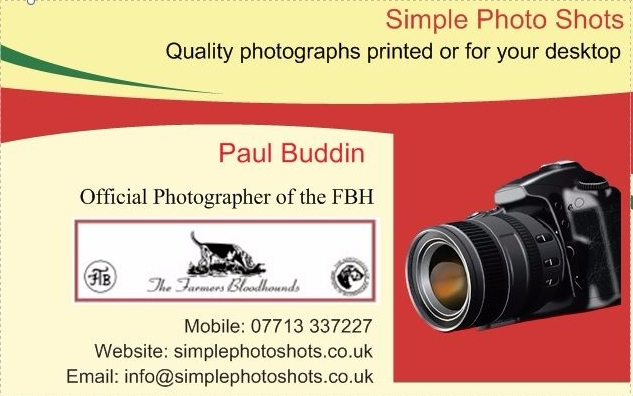 Having taken early retirement from the John Lewis Partnership in January 2014 where I worked for nearly 43 years, my photography hobby has slowly developed into a small business, with the support of many close friends.

The Farmers Bloodhounds has been my greatest supporter having given me many opportunities. During the season, I'm very privilidged to have inside information on where the runners will run and the hounds will go. Hence, I'm often (not always) at key fences to capture photographs that are often keen to be seen by those taking part. 2017/18 will be no different and I'm looking forward to it, as I hope many of you are.